KEEP YOUR ACCENT AND USE IT FOR CAREER SUCCESS
There are 7 billion people on earth; be your unique self, honor your heritage and make sure people understand you 100% each time you speak, even new people.
TED Talk Trainer and Speech Pathologist and Keynote Speaker Reesa Woolf, PhD will be your Personal Mentor so your communication skills to contribute to, and not distract from your professional presence.
Why is Reesa Woolf, PhD a leader in Presentation Skills for ESL Professionals?
I am the granddaughter of immigrants and I hope someone helped them on their paths to success. I have a lifetime [obsession] with being helpful to people just like my family.
My first career was speech pathology; the moment I entered the business world I left that off my resume. But when I began training executives before their keynote speeches at conventions, I noticed I caused immediate and remarkable improvements with ESL professionals.
Now, you get the benefit of having a TED Talk Trainer with a Speech Pathology background as your personal speaking mentor. 
Results of Your 1:1 Private Training
Your career opportunities will expand when your are seen as the  "Expert" and "Leader" you are.
You will be seen as the Authority who can capture and hold the attention of any group
Stop eyes glazing over as you speak.
Stop having to repeat! 
You will no longer wonder, "Do they understand me?" because they will now understand you the 1st time.
If you are fluent in English and want to fine-tune your articulation & pronunciation.
If you will are willing to use your new communication skills daily.
If you want to keep this private.
If you want as bountiful a career as possible
4-weeks of One-to-One, Individual Interactive Training with Reesa Woolf, PhD.
Appointment times are flexible to accommodate your schedule.
We meet on Zoom/Skype once or twice weekly, based on your schedule.
I will record each training session to send to you, if you like.
    Schedule your Complimentary 15-min. "Ask Your Questions Call."  
I will tell you improvements to be made and clearly state your training options & fees.
    Text 512. 521.1600, [email protected] to schedule your Free Call.  
    Be Optimistic because you are taking steps to open your own path of career opportunities.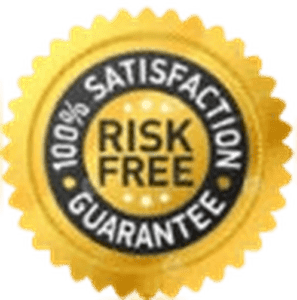 "Reesa, I knew I could not improve how I speak but you proved me wrong! I am so grateful to you. My bosses immediately noticed my improved presentation skills. Thank you for your knowledge and your compassionate way of teaching."
"You improved how I organize my talks and updates, hold their attention and communicate my big ideas simply. I improved from our 1st appointment. I am grateful to you for "opening up my career.
"You actually did show me how to use my accent to my advantage. It is subtle and effective. I am less anxious about their judging me."
"I hesitated to do this but I shouldn't have because I could have been this good if I had started sooner with you! You are insightful and showed me my authentic strengths."